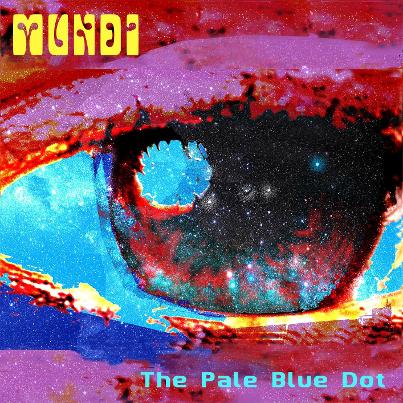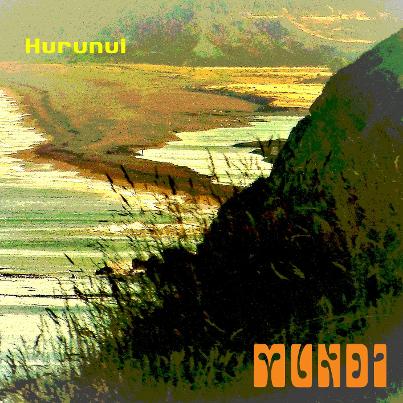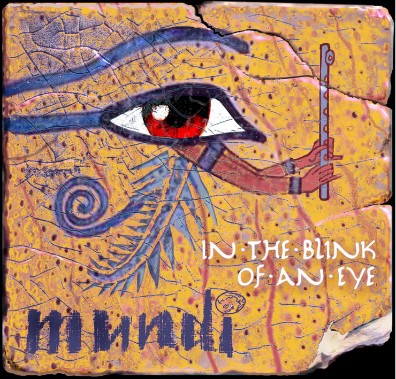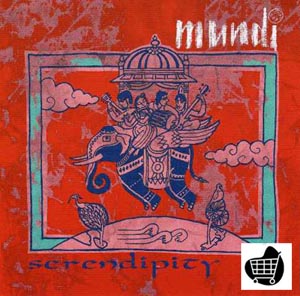 Serendipity

Tamara Smith (flutes), Misha Marks (guitar), Simon Lusby (bass), Sum Suraweera (drums), Chris Burke (tenor sax, tracks 2 & 6), Piyasara Shilpadhipathi (thamattama, tracks 1,5 & 8), Karunaratha Bandara (uddakkiya, tracks 1, 5 & 8), Shantha Jayarathna (bamboo flute, track 8).
The Pale Blue Dot by Mundi is available at the above links:

The third album from New Zealand Indie act Mundi The Pale Blue Dot is named after the pale blue dot image of Earth that Carl Sagan requested from Voyager 1 as it was leaving our solar system on the 14th of February 1990.
The Pale Blue Dot explores humans' interactions with nature, which has always been a source of inspiration for Mundi's composer, Tamara Smith, who grew up in the South Island's rural East Coast.
Tamara says "We live in this abundant, gorgeous planet...a place thriving with life and yet further afield we appear as a blue mote of dust against the grand curtain of space. The journey of how we have evolved and came to be here standing in front of audiences making music out of wood, metal and string is astonishing and wondrous. What I want people to get from this album would be joy, the urge to dance, to smile and to think…"
Mundi's live performance is electrifying, with dazzling interplay amongst the band and siblings Tamara and Tyson bouncing musical ideas of each other at a rapid clip.
"Mundi definitely knew how to get all eyes on them…Great sounds, vibes and stage presence" Rory McDonald , Musicnet Jan. 2019
The Pale Blue Dot by Mundi captures this live energy and features Tamara Smith (flute, vocals, percussion), Chris Burke (sax), Tyson Smith (Hollie Smith – guitar), Darren Mathiassen (Shapeshifter – drums) and Johnny Lawrence (Electric Wire Hustle – bass). The album was recorded with Lee Prebble (Trinity Roots, The Black Seeds) at The Surgery studio in Wellington, as well as additional recording by Tyson Smith at Aro Valley, Cass Bay, Manuka Bay and Port Levy.
Guest musicians: Doug Brush – bells (Track 6), tama/talking drum (Track 3), djembes (Track 7, 8) Scott Taitoko – Trombone (Tracks 2 & 10) Bodhi Burkesmith, Mila Ferry-Smith, Ashley Smith –vocals (Track 1)
Mixed by Lee Prebble (Surgery Studios) and Tyson Smith Produced by Tyson Smith and Mundi
Mastered by Mike Gibson (Munki Studios)
Album Design – Ashley Smith (Manuka Bay Studios)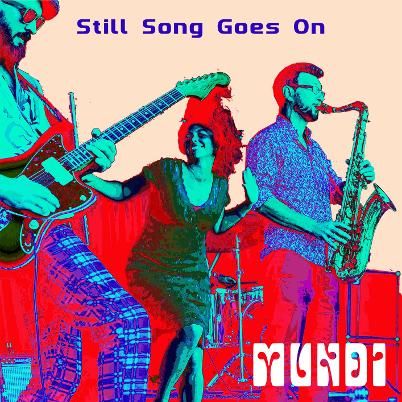 Single 'Still Song Goes On' Out now
ITUNES
WATCH THIS SPACE and please sign up to our Mundi email list to keep up-to-date of Album release and imminent gigs!

Mundi's 2nd album "In the Blink of an Eye" is now sold out of hard copies, but you can find it online here:


About "In the Blink of an Eye"

It seemed fitting to return to where my brother and I grew up to record this album on location in what is dubbed "la Shed"- on the most easterly point between Christchurch and Kaikoura. After all this is where our love of music took hold and is still a special place to us. The concept of the recording was a bit of an experiment, all trying to record in one room, but trying to capture a group dynamic that can sometimes be missing from recordings. A bit of a headache for our sound engineer with such a range of instruments and volumes. However.... I am happy to present to you our second album which I believe captures this interesting time and place and hope that this original music takes you on a journey ... like my first experience of music did.

Tamara Smith - flutes , percussion

Chris Burke - sax, percussion

Tyson Smith - banjo/guitar

Jeremy Thin - marimba, percussion

Dougal Canard - Bass

Joe McCallum - Drums

Roslen Langton - vocals

Douglas Brush - tabla, congas, djembes, tama

Sound engineer: Joseph Veale

Mastering: Dave Cooper