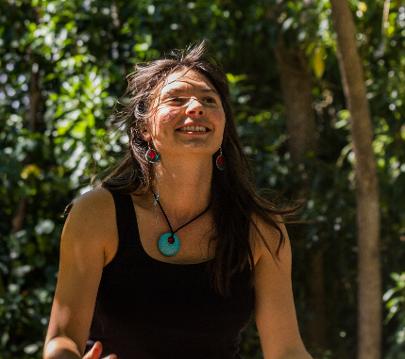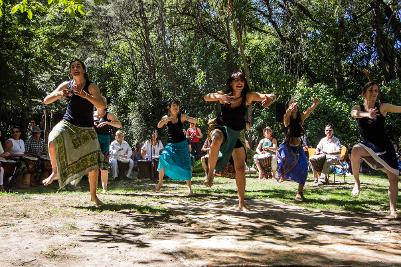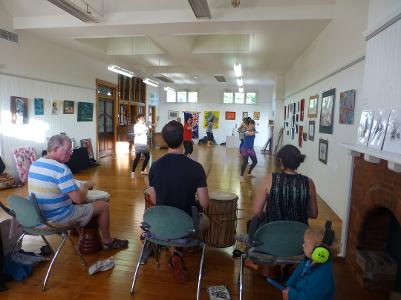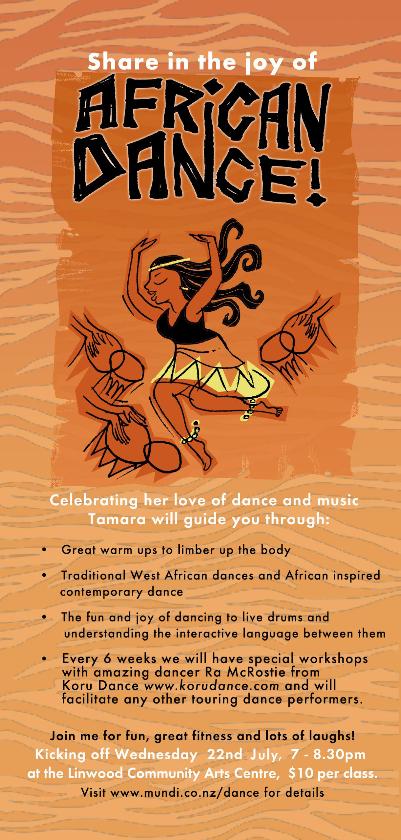 African Dance Workshops
with Ra McRostie
Award winning Community Arts Facilitator, Dancer, Drummer, Singer, Storyteller.
Friday 18th August 7.30pm
Classes at the Linwood Community Arts Centre
388 Worcester st.
$20 entryDance dates for Term 3 2017

Week

Dates for dance, Wednesdays,

7-8.30pm

Dance on?

1

26th July

Yes

2

2nd August

Yes

3

9th August

No, away in Welly

4

16th August

Yes

5

23rdAugust

Yes

6

30th August

Yes

7

6th September

Yes

8

13th September

Yes

9

20th September

Yes

10

27th September

Yes
Share in the joy or African Dance!

"African Dance is fun, powerful, liberating, uplifting, transformative. I am passionate about creating a friendly environment open to everyone, where people can feel free to express themselves through music and dance."

All classes are accompanied by live drumming and Tamara facilitates touring dance workshops and other events.
Where: Linwood Community Arts Centre 388 Worcester St. (cnr Stanmore and Worcester)
When: Wednesdays, 7-8.30pm
Wear comfortable clothes and bring along a bottle of water. Parking is off Worcester St and this is where the door will be open to enter into centre.